Merry Christmas, everyone!
I haven't done a Christmassy post on my blog yet so I thought I'd do one for you all today. I know alot of bloggers have done this but I've never done it before so I thought I'd join in. Here's my top 5 favourite Christmas films of all time!
5. The Polar Express
This film is a little weird and a bit out there but I do like it. I love anything Tom Hanks is in to be honest and he is heavily involved in the film, voicing nearly all of the characters. It's a heart warming film because a boy who doesn't believe in Santa ends up believing in him through his journey. I always tear up a little at the end as well because of the stark reminder of growing up when the adults can't hear the sleigh bell (which you can only hear if you believe in Santa) that Santa gave to the little boy because they don't believe in him anymore. Growing up sucks!
4. The Holiday
I love this film. Jude Law is such a stunner in this film, I love him! This is such a great film. I love watching it every year. It's a fabulous comedy that'll have you crying laughing and just plain crying!
3. Home Alone (1 & 2)
The Home Alone movies (the only first two, mind you!) are a genuine classic in anyone's book, I think. They are great laugh-out-loud films that are perfect for watching with all of your family, all cosy in the living room, eating chocolate. Macaulay Culkin does annoy me a little bit now that I'm an adult but the two bandits completely make it for me. Marv (on the right on the bottom picture) is my favourite, his high pitched screams crack me up so much!
2. Elf
I personally don't really like Will Ferrell as an actor, he annoys me sometimes. But I do love him in this and Stepbrothers. This is a really funny film and I love watching it every single year. Such a heart warming story and has you rolling, laughing.
1. The Grinch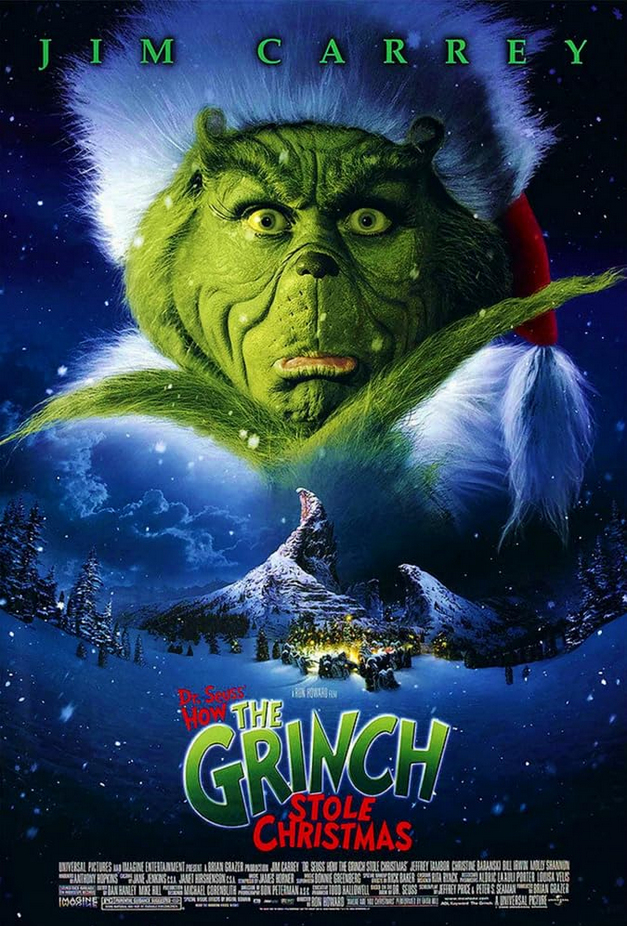 This is my ultimate Christmas film of all time. Jim Carrey is one of my favourite actors and I can quote nearly every film he's been in with my friend! This is one of them, for sure. It is such a great comedy, made all the better because of Carrey. It's a unique, different twist on The Grinch story who steals Christmas, not because he just feels like it, but because of his backstory. It's another great laugh-out-loud film with a lovely ending. It's not hard to see why this is my all time favourite.
Those were my all time favourite films!
Did any of your favourites make it onto my list?